Aloha and Welcome to KaneoheRealEstate.com!
Kaneohe occupies the strip of land between the magnificent Ko'olau mountain range and beautiful Kaneohe Bay, giving its nearly 39,000 residents a visual feast every day. Waterfalls and rainbows punctuate the natural beauty that surrounds Kaneohe. Have you ever seen the moonrise over Kaneohe Bay? It's a spectacular sight!
Why do I say that Kaneohe is "Oahu's Best Kept Secret?"
Because Kaneohe sits in the shadow of her more popular, sexier sister, Kailua. While Kailua gets all the attention of tourists, developers, artists, and travel-writers, Kaneohe quietly goes on about the business of living the quintessential local lifestyle. Work, play, shop, fish, golf, hike, sail…..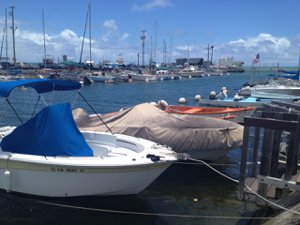 Also because there are perceptions about Kaneohe that "it rains all the time" and "it's so far". I hear it often. The truth is that it does rain in Kaneohe more than, say, Kaimuki, but the benefit is year-round beautiful lush greenness and cooling breezes. And the rain occurs mostly in and near the mountains. It's far from intolerable!
The other misconception is "it's so far". Really? Kaneohe is arguably one of the most convenient locations on the island, with your choice of Pali Highway, Likelike Highway and H-3 to the other side. You can get to the airport in about 20 minutes. From Kaneohe it takes the same amount of time to go to Pearlridge Mall as it does to go to Kailua.
Maybe it seems like Kaneohe is far because it IS a different world on the Kaneohe side of the tunnels. More beautiful, more relaxed, more peaceful, and more friendly.
Kaneohe has 3 golf courses, a yacht club and marina, a Community College, a shopping mall, farmers markets, a District Park, Ho'omaluhia Botanical Gardens, Hawaii Pacific University campus, and so much more for your kama'aina lifestyle.
Come see!